2019 SUMMER PROGRAM!
We are excited to spend most of our days outdoors!

Join us for daily water play, time in our garden and field trips to Eisenhower Park.


Weekly themes include:
CREATIVE ART
Join us in our Plum Hill studio as we explore reclaimed items and use our imagination to create something new! We will explore familiar and new materials and see where it takes us! Books for inspiration: The Dot by Peter Reynolds, Beautiful Oops by Barney Salzberg, Not a Box by Antoinette Portis.
all about music
This week we will explore different types of music. We will examine its effects on our bodies through movement and art. We will welcome musicians and explore instruments before creating our own from reclaimed items. Books for inspiration: Violet's Music by Angela Johnson, The Jazzman by Karen Ehrhardt, Giraffes Can't Dance by Giles Andreae
Healthy kids
We are excited to try new foods and cook with foods from our garden. We will have several tasting activities, learn about recipes and build some new recipes of our own! We will also learn more about the role food plays in giving us strong bodies and minds. Books for inspiration: The Carrot Seed by Ruth Krauss, Growing Vegetable Soup by Louis Ehlert, Good Enough to Eat by Lizzy Rockwell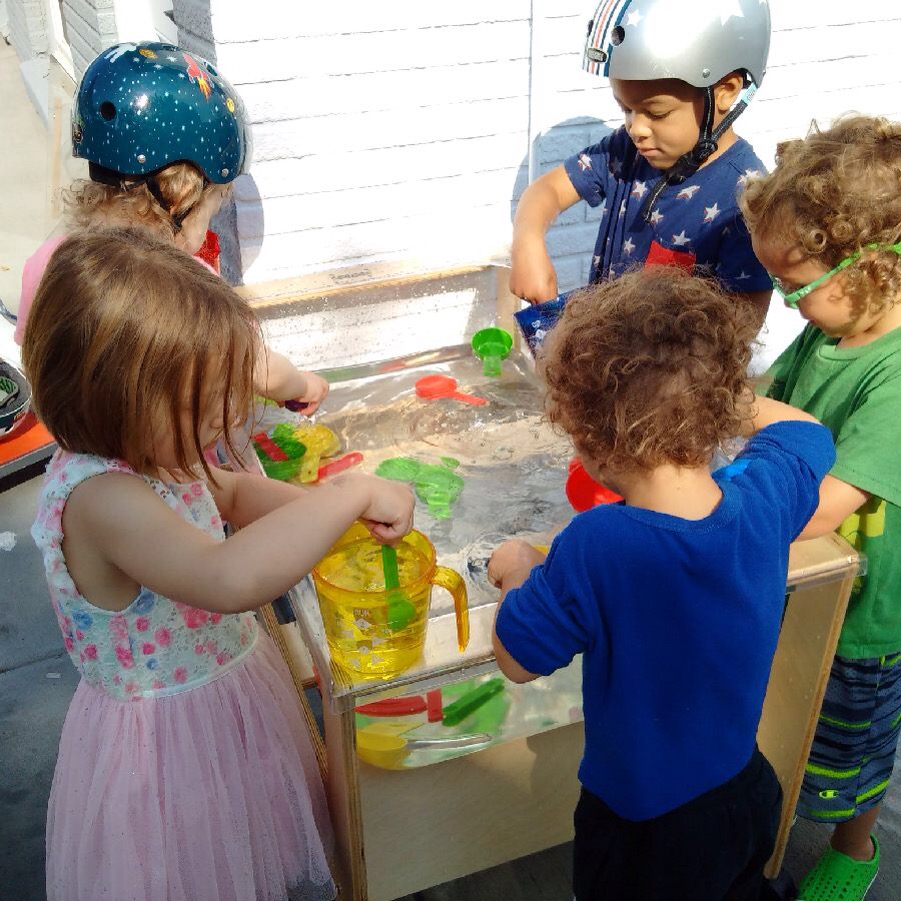 Messy Science
Come and experiment with us! Let's get messy as we learn what happens when we combine common household items. We will make a hypothesis and try new things. Expect to explore different ways to make bubbles, slime, gak and more! How can we turn solids into liquids and what is steam? Join us to find out! Books for inspiration: What is Science by Rebecca Kai Dotlich, A Raindrop's Journey by Suzanne Buckingham Slade, All About Matter by Mari Schuh